Main Content
Slideshow







Local. Different. Better.
Welcome
Welcome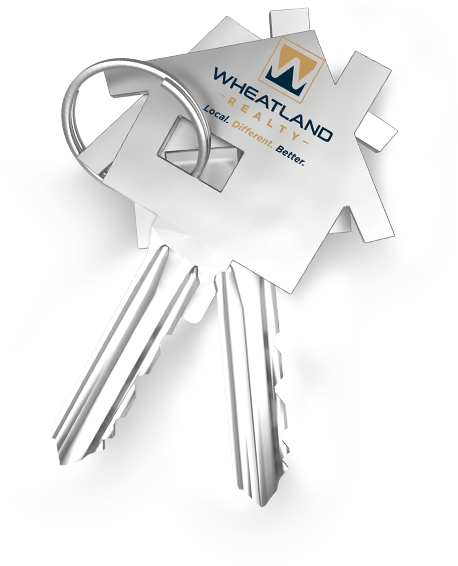 Welcome To
Wheatland Realty
Your best interest comes before our pocket book no matter what.
We provide you with expert guidance through every facet of your residential real estate transaction. A smoother transaction with the peace of mind that your agent is working for you and ready to negotiate your best possible deal.
Being an independent real estate company keeps us on our toes, provides our clients the best outcomes and has no limitations over our competitors! Our continued success relies 100% on our performance, integrity, and referrals of our peers.
Testimonials
Testimonials
Lisa, thank you so much for helping me out with this dream coming true. I honestly could not have a better realtor than you. I appreciate everything that you did for me. This will be a new journey for us. I will definitely recommend you. Do you happen to know someone who puts up fences ? that would be a help. Once again thank you so much for helping me out with this.
We seriously cannot thank our realtor, Marilyn Knotts, enough!! If anyone ever wants to buy or sell, or just get advice, she is the person to go to. Her help and personal guidance in the process was outstanding and invaluable! We could not have been blessed with a better realtor and teacher for our first buying experience. Her communication with us was amazing and she worked her absolute best to focus her attention on every need.
Marilyn Knotts is an excellent realtor and the most patient human being on earth. We must have looked at 30 different houses in several different towns and she worked very hard to find a home for us in our budget. She has the way to make you feel like you are her one and only client, she is just so dedicated to finding "the one". We had a couple bumps with our appraisal and she really did a great deal of problem solving. She made this experience 100% easier. Great emotional support too, trust me you get frustrated after 30 houses!
As a first time homebuyer, we couldn't have hoped for a better agent. Marilyn worked tirelessly day and night to get us into a home in just a few short months. The entire process from day one was smooth as ever, without a single hiccup. I fully recommend Marilyn to help you without any hesitation.
I just want to use this opportunity to thank you, Paula, for your amazing support and help! It was so great to have a professional on board that made the entire process of moving to a new property really worry-free :-) I can only highly recommend Paula. She was to all times such a great help, always reachable, punctual, reliable, efficient, goal-oriented and just got things done and handled: Top-notch real estate professional!
We have loved usOmg Lisa's help and advice in both renting and now the purchase of our first home! She's not only professional but as well as personal! I would recommend her any day! If it wasn't for her we wouldn't have closed on our home in the timely matter we were hoping for!
We can't thank Nicole enough for helping us find our dream home in Sample City. It's exactly what we dreamed it would be – and we didn't go over our budget! Nicole's local market knowledge, expertise, and amazing dedication made the whole buying process truly enjoyable.Thank you so much, Nicole!
I found Lisa very easy to talk to she was accessible to me at all times I bought the home while living in Florida and she took care of keeping me informed as to all the paperwork and peculiarities of purchasing a home Lisa was most helpful I appreciate all the work.