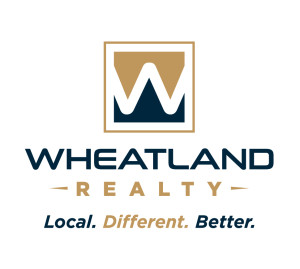 The Wheatland Realty team is one that puts emphasis on putting people first. Whether you are a client, agent, or part of the community, we truly care about making you our top priority.
Our client's needs are extremely important to us. Client needs are put before our pocketbook. Because of this, we do not engage in dual agency. Our trust and integrity is what helps us provide our proven signature service.
In order to provide our excellent customer satisfaction, we hire agents with quality characteristics. There are no mass recruits in our company. We take the time to find professional and customer friendly agents to ensure our clients have the best home buying experience.
We thrive as a company because we focus on culture, relationships, and service. We believe in taking the time to learn about our clients and agents on a deeper level to help them create meaningful connections. This helps the home buying experience become a lot more personal, understanding, and most importantly, successful. These are our strategies to achieving high quality customer service and satisfaction.
Because we are a local real estate company, supporting our community events is also a big part of our mission to putting people first. We annually host Bag the Bullies Tournament, which helps support the Jarrett Payton Foundation to fundraise against bullying. We support a number of local events, including pet adoptions, food drives, health awareness, and veteran services.
Wheatland Realty strives everyday to meet our mission and our passion. We aim to be transparent, knowledgeable, and service-centric.
Are you looking for a company that is different from the rest? One that values your expertise, customer care, and outstanding work ethic? Look no further!
Join our growing team to help our company continue to be the best at putting the people in our community, including our clients and agents, first.